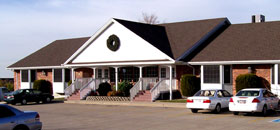 We believe that the key to personal well being is a healthy dental lifestyle.
Clean, white teeth, fresh breath, and healthy gums mean a beautiful smile. To us, "a healthy smile is a happy smile."
We value our long-lasting relationships with our patients and provide the best care for every patient that comes into our office. We are here to listen and discuss your concerns and desires so that we can provide you with a healthy, happy smile.
We believe in promoting long-term dental health by offering the highest quality of care, using the latest technology, in a friendly, comfortable atmosphere. Adults and children are all welcome, and we invite you to tour our site to learn more about our services and our team.
Bountiful Utah Dentistry
Our Dental Office is conveniently located on 500 South in Bountiful Utah. Feel free to contact us if you have any questions.