Our staff is highly trained and very professional in every aspect of our business. We make sure you get the best experience and best care for whatever dental health care need you may have. Below are some of our staff members so you may get to know us a bit better before you come in. We look forward to seeing you and helping keep your mouth as healthy and clean as we can.
Our office provides a Registered Dental Hygienist licensed to administer local anesthetics, place sealants, take impressions and radiographs as well as 'clean' your teeth.
There are some misconceptions in what constitutes a 'cleaning'. Some people build up tartar around and below the gum line. This tartar harbors bacteria that can lead to a low-grade infection that causes the loss of bone around the teeth. You and the Hygienist are the first line of defense against this malady called Periodontal Disease. It may be that your oral condition will warrant more thorough procedures to fight this disease. We will inform you of our diagnosis of your periodontal tissues and give proper advice to consider for optimal treatment modalities.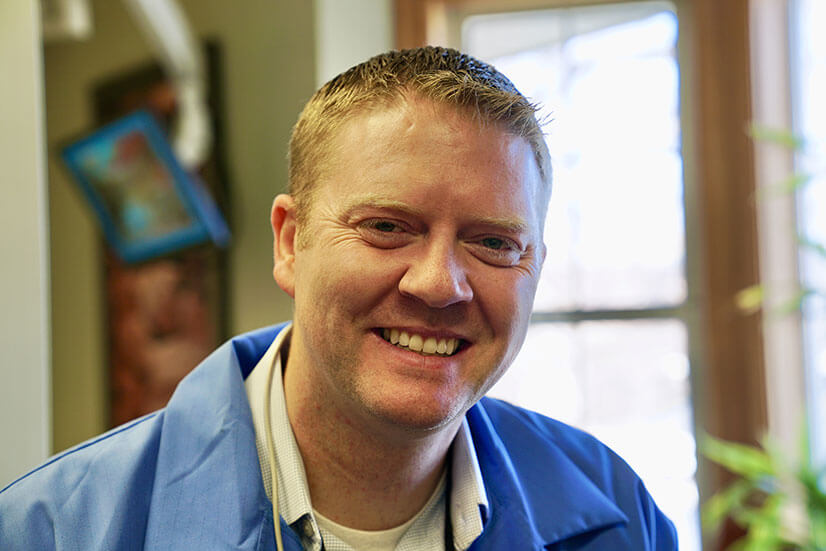 Dr. Hyrum Cannon
Practicing Dentist
Dr. Cannon is an experienced Dentist currently practicing in Bountiful Utah and surrounding areas.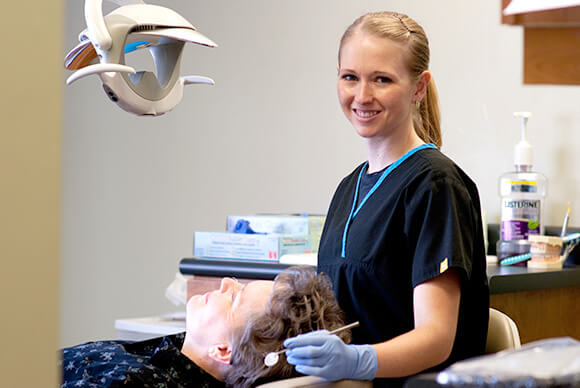 Shandi May
Dental Hygienist
Watch Video
Shandi is one of the hygienists at Cannon family Dental and has worked as a hygienist since 2009. She's married and has two step kids. Shandi enjoys camping, boating, riding razors and just being outdoors.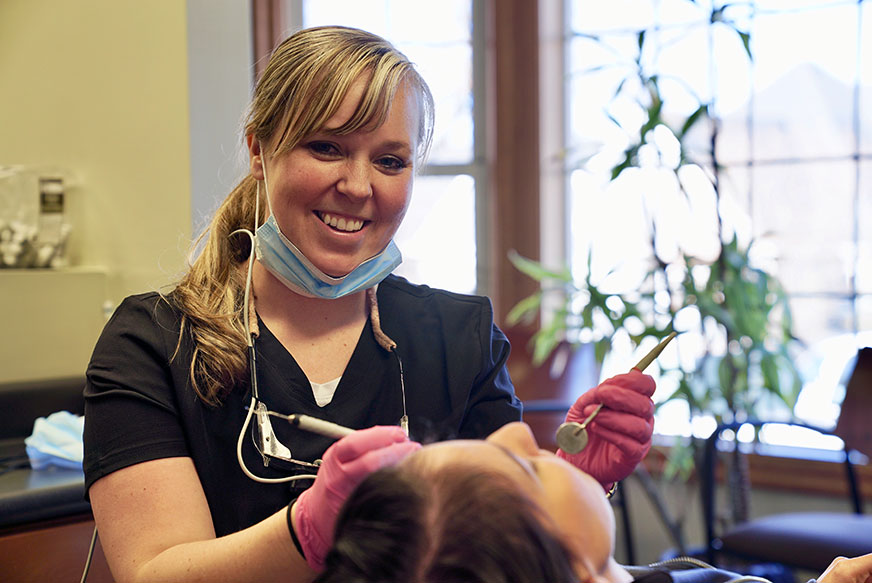 Staci Lamb
Dental Hygienist
Staci is one of the hygienists at Cannon Family Dental and has worked for Dr. Cannon since 2012. Staci and her husband Jim live in Layton with their son. Staci loves the outdoors, movies, all things Disney and being with friends and family.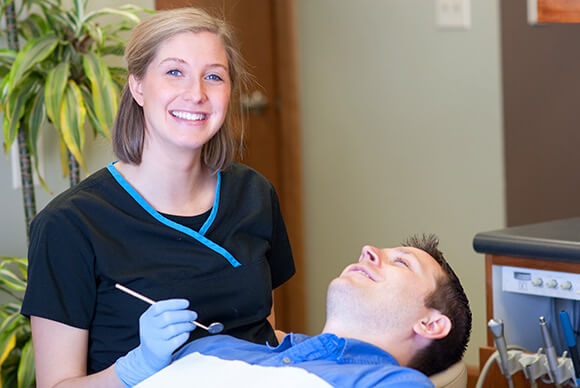 Heather White
Dental Hygienist
Watch Video
Heather has worked as a Dental Hygienist at Chamberlain Dental Health since 2006, and continued with Dr. Cannon in 2019. Since the arrival of 4 kids she currently works part-time.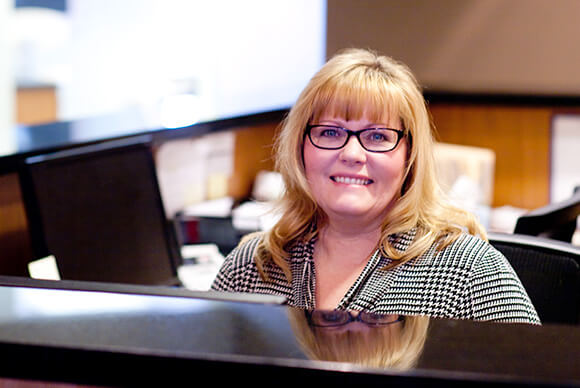 Pam Bennett
Office Manager
Watch Video
Pam is one of the office managers at Cannon Family Dental. She has been working in the dental field for over 20 years. Pam and her husband Tom have 3 children and 6 grandchildren. She loves going to movies, concerts and spending time with her family.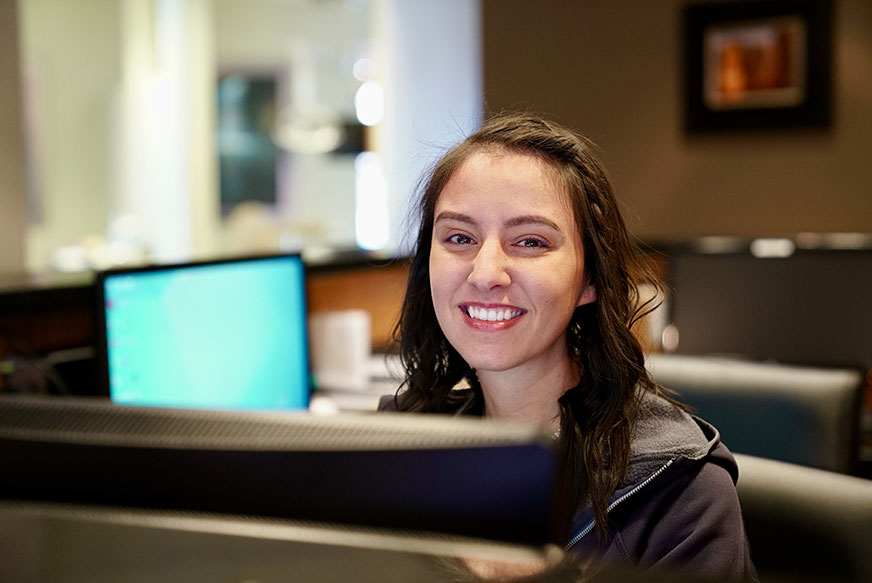 Stephanie Stephens
Office Manager
Stephanie is one of the office managers at Cannon Family Dental and has been with Dr. Cannon since 2014 and loves working for this office. Steph and her husband Scott have been married since 2009 and love anything outdoors, being with family and traveling for food.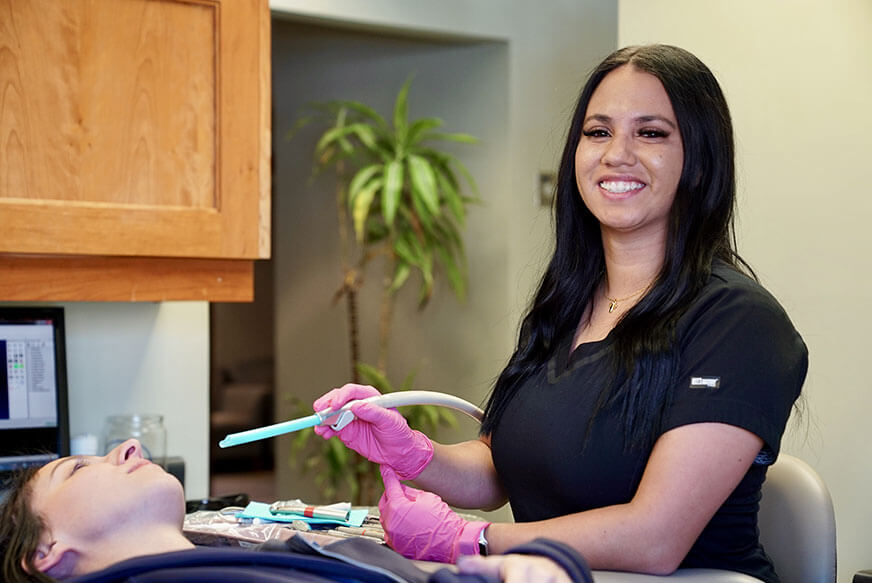 Natalie Werner
Dental Assistant
Natalie is our dental assistant and she has been in the dental field since 2013. She is kind, caring, and loves her job. When she is not working, she is hanging with friends, family or babysitting little kids.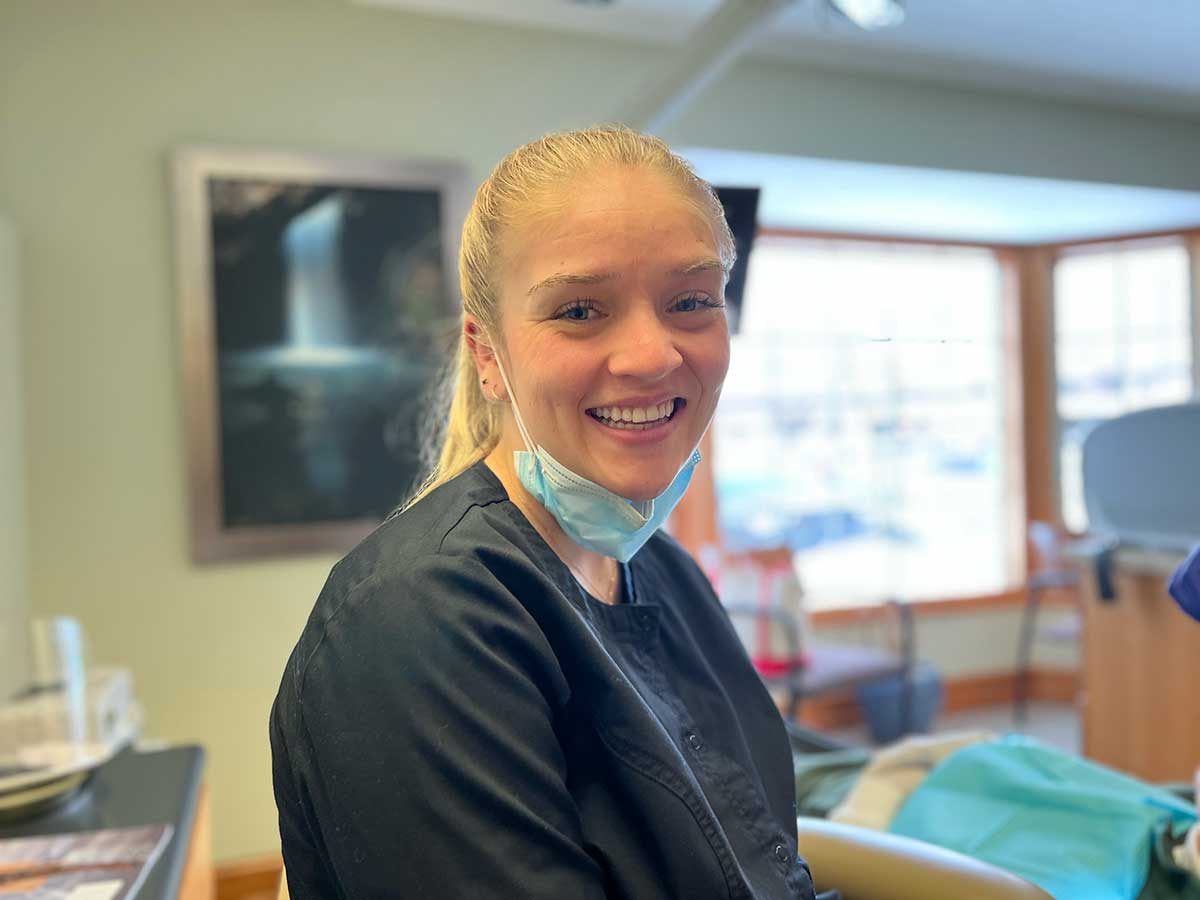 Baileigh Hoskins
Dental Assistant
Baileigh grew up in Davis County and currently lives in Layton with her husband Zack, who she enjoys traveling and riding bikes with.